Lectures/Walks/Outings –  2018
27th Edition of our Journal now available
Please note that Annual Membership Subscriptions are due on January 1st
Single €10:00  Family €15:00  Retired/Unwaged €8:00  Retired Family €12:00
Lectures take place in The Royal Marine Hotel, Marine Road, Dun Laoghaire at 8 p.m.
Admission Fee : €3.00
In 2018 the Society celebrates its 40th Anniversary, founded in April 1978.  We have hosted 40 years of lectures/walks and annual outings. This year we have produced the 27th edition of our history journal, containing social and built history of Dun Laoghaire and its environs.
Wednesday 20th June 2018 
Historic Walk – Kelly's Avenue, George's Place and the Municipal Buildings. 
Guided by Colin Scudds 
Meet at Scrumdiddly's (Crofton Road) at 7 p.m. 
 Saturday 14th July 2018
Summer Outing to Athy & Carlow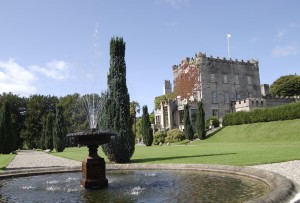 We will be visiting Athy Heritage Centre and Huntington Castle – the house is still lived in by the original builders, a fascinating castle built around a tower house dating back to 1625.
Cost: €55.00 to include Tea/Coffee break & Dinner
To book a place contact Brendan McGovern on 086-2734200 
We have a Facebook page – Dun Laoghaire Borough Historical Society – please sign up to view all our activities.
To contact the Federation of Local History Societies, go to – www.localhistory.ie – to view all the activities
Book Stall available at all our meetings
Street History /Kingstown – Dun Laoghaire, Carrickbrennan Graveyard, Pavilion, Glasthule Book, Artists & Writers of the Borough – all at €6:00
Some back issues available at reduced rate – €3:00, secure some of the journals you are missing. Post and packaging: – Ireland €2:50  UK & rest of the world €4:00.
.Hon Sec:  Anna Scudds, 7 Northumberland Park, Dun Laoghaire, Co Dublin. PH:(01)2806213 not after 9pm local time.